How in the heck did this happen? In what crazy world am I on a list with such cybersecurity powerhouses as Jen Easterly, Chuck Brooks, Kirsten Davies, Keren Elazari, Phil Venables, Rinki Sethi, Jane Franklin, G. Mark Hardy, Shamane Tan, and so many other amazing thought leaders!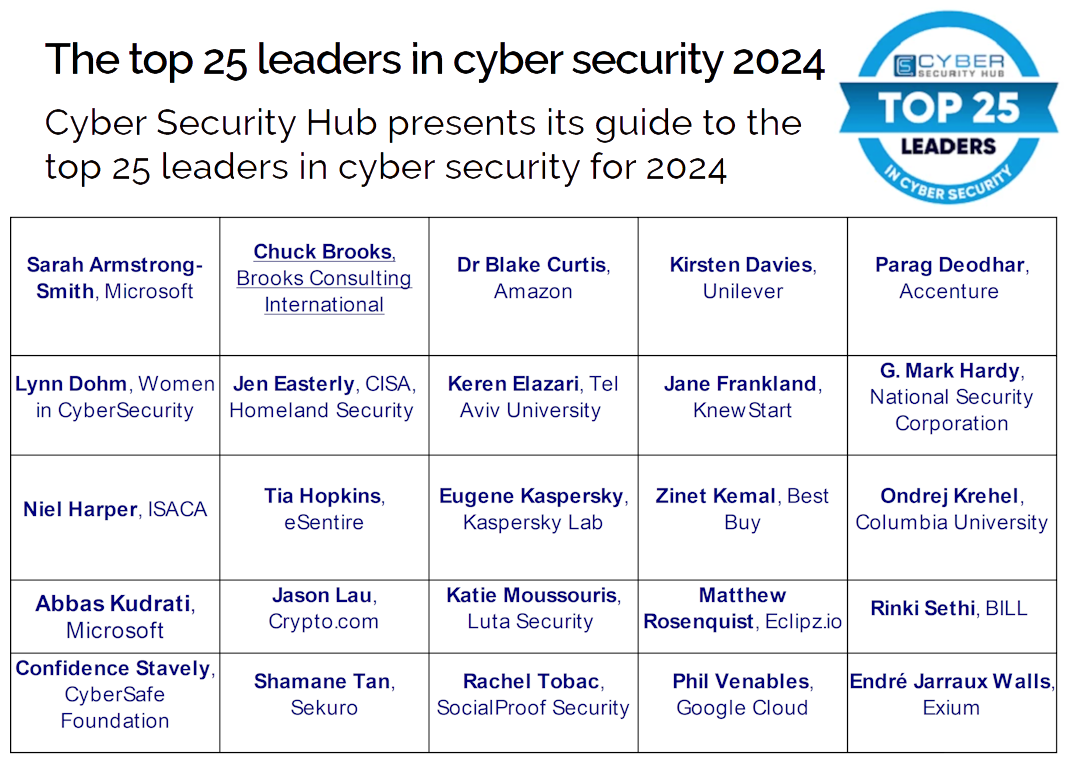 …yeah, it is probably a mistake, which is why I am taking a screenshot before they make a correction and take my name off the list!
Serious congrats to everyone on the list and the teams of people who work so hard to influence meaningful changes that improve the security, trust, and safety of our global digital ecosystem.
I am honored and humbled (even if it was a mistake) to be mentioned in such an illustrious community of cybersecurity leaders.
Thank you CSHub for recognizing the contributions of these amazing people who work tirelessly to lead cybersecurity!