According to latest Threat Intelligence, 80% of the times, Ransomware gets initial access using Top 3 Attack Vectors:
1. Exploiting Vulnerabilities
2. Shadow IT & Stolen Credentials
3. Various Variants Of Phishing Attacks
This webinar covers 6 most critical and ransomware weaponized CVEs published in the last 3 months and how CISOs can identify them and immediately decrease the chance of Ransomware by 26%.


Key Discussion Points : 
Key Insights on Reducing Ransomware Risk by 26% 
Top 6 CVEs in last 3 months tracked by FireCompass Research Team
Key Recommendations and Best Practices
Know the 3 Weaknesses which leads to 80% Ransomwares
About Speaker
Jitendra Chauhan, Head of Research at FireCompass. Jitendra holds multiple patents in Information Security and has 18+ years of experience in key areas such as Building and Managing Highly Scalable Platforms, Red Teaming, Penetration Testing and SIEM.
(Webinar) Recorded
Discussion Highlights
1. 3 Weaknesses leads to 80% Ransomewares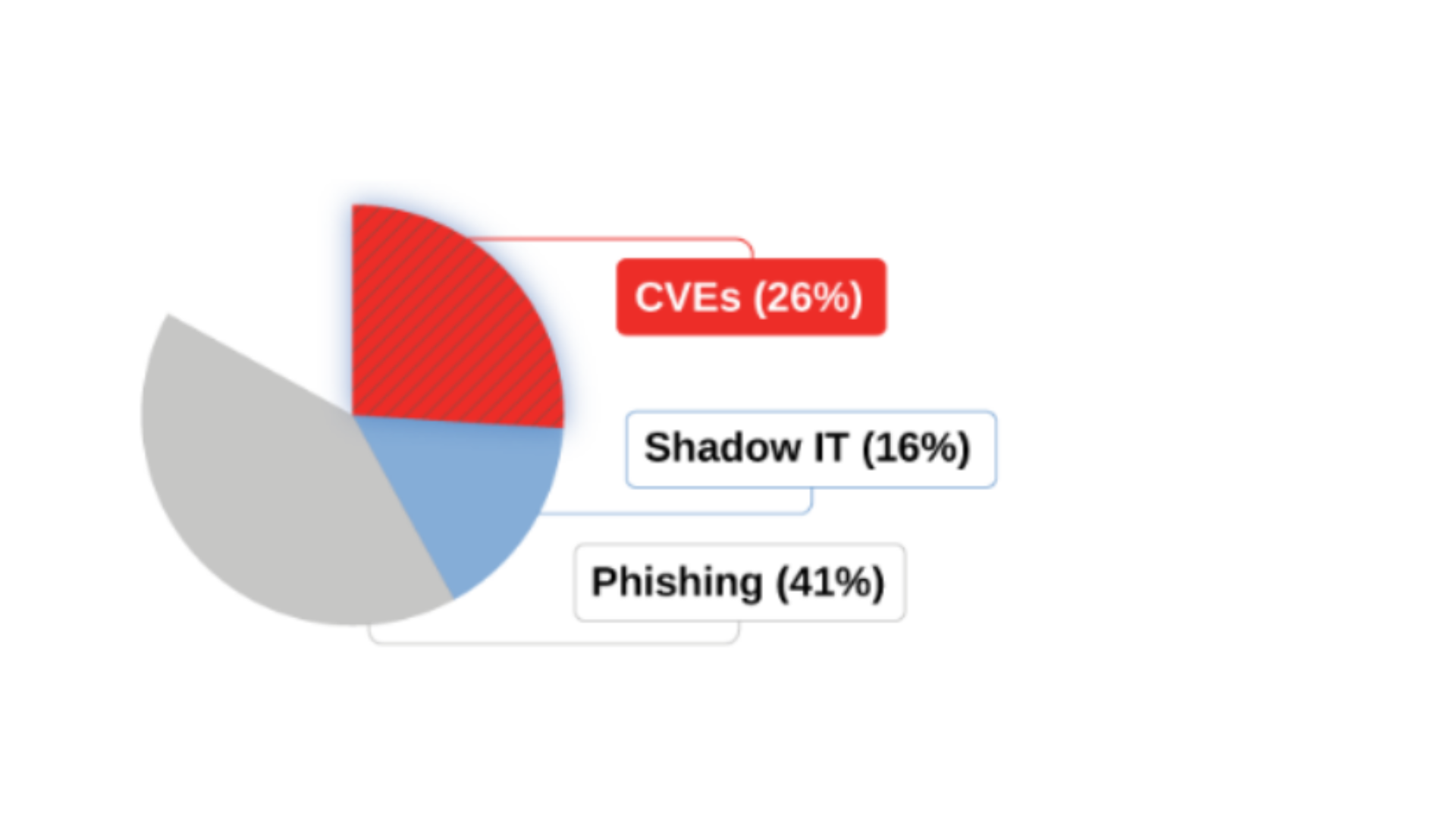 2. Attackers Capability to scan internet in few days
One of the typical automation, without any human intervention is following
Scan for targets on mass scale

Profile the targets using custom crawlers or fingerprinting techniques

Detect CVEs based on technology, or banner

Attempt exploitation

Attempt persistence
3. Ransomewares runs on Global Attack Surface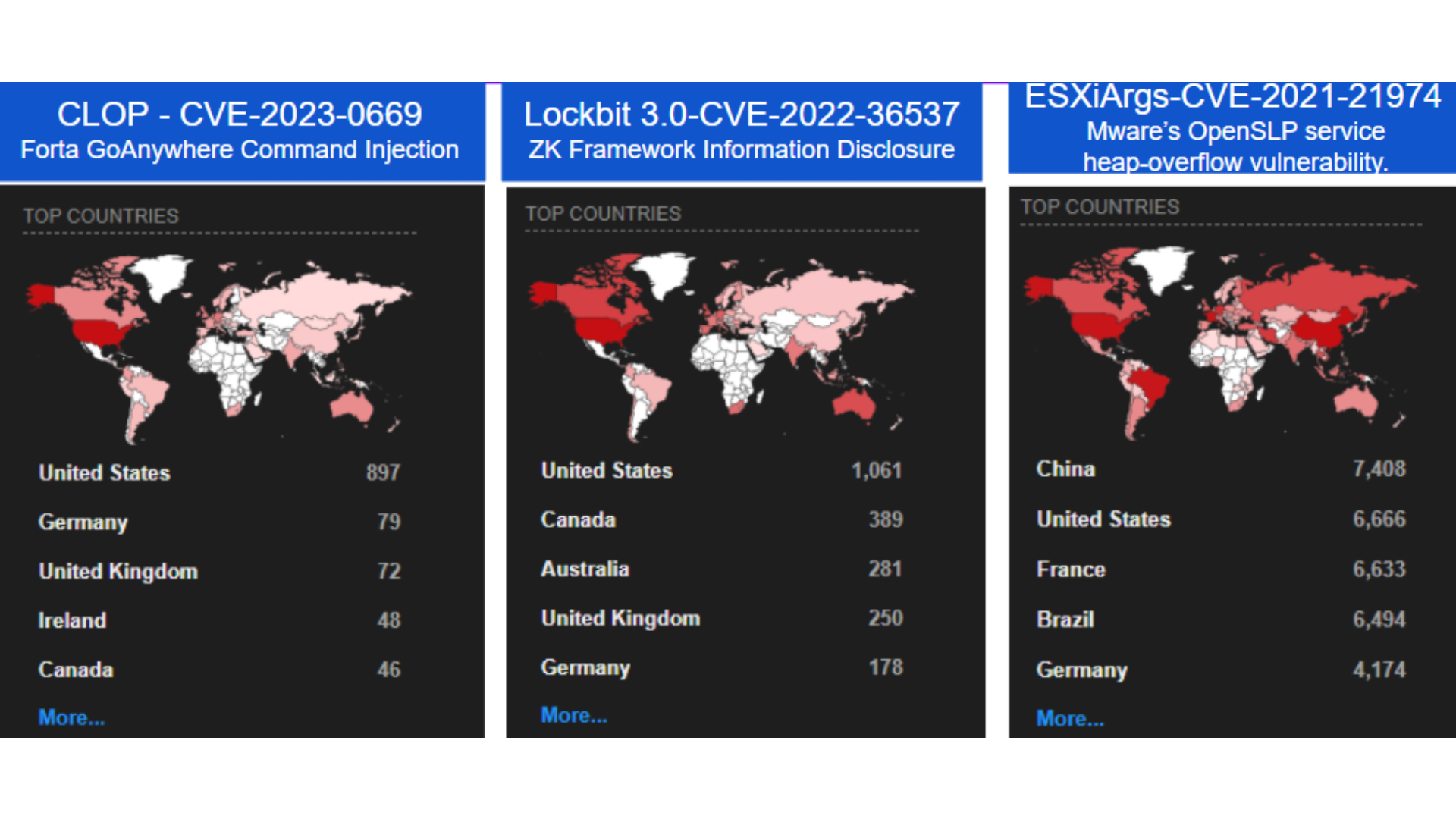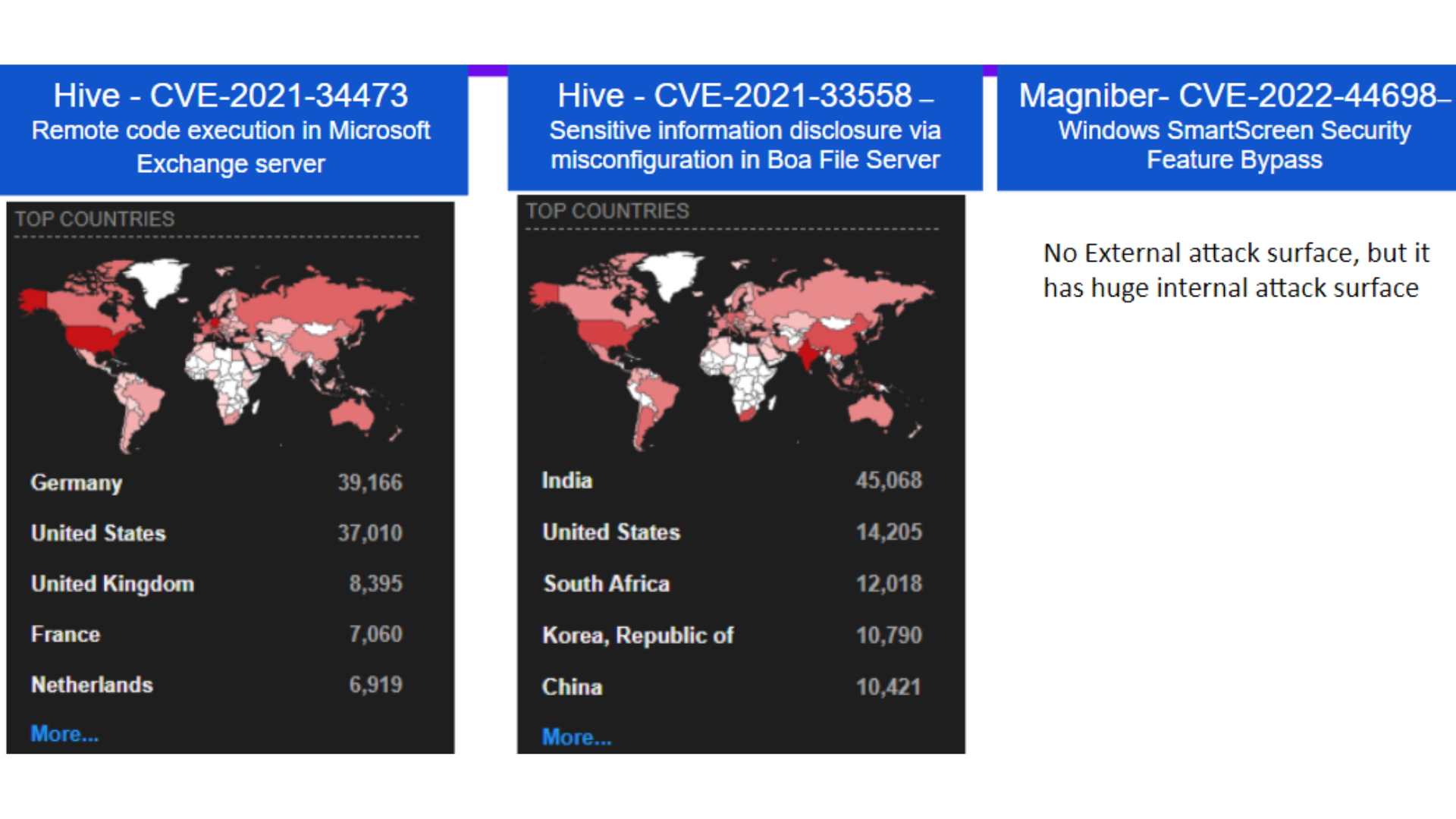 4.  CVE Prioritized in April by Firecompass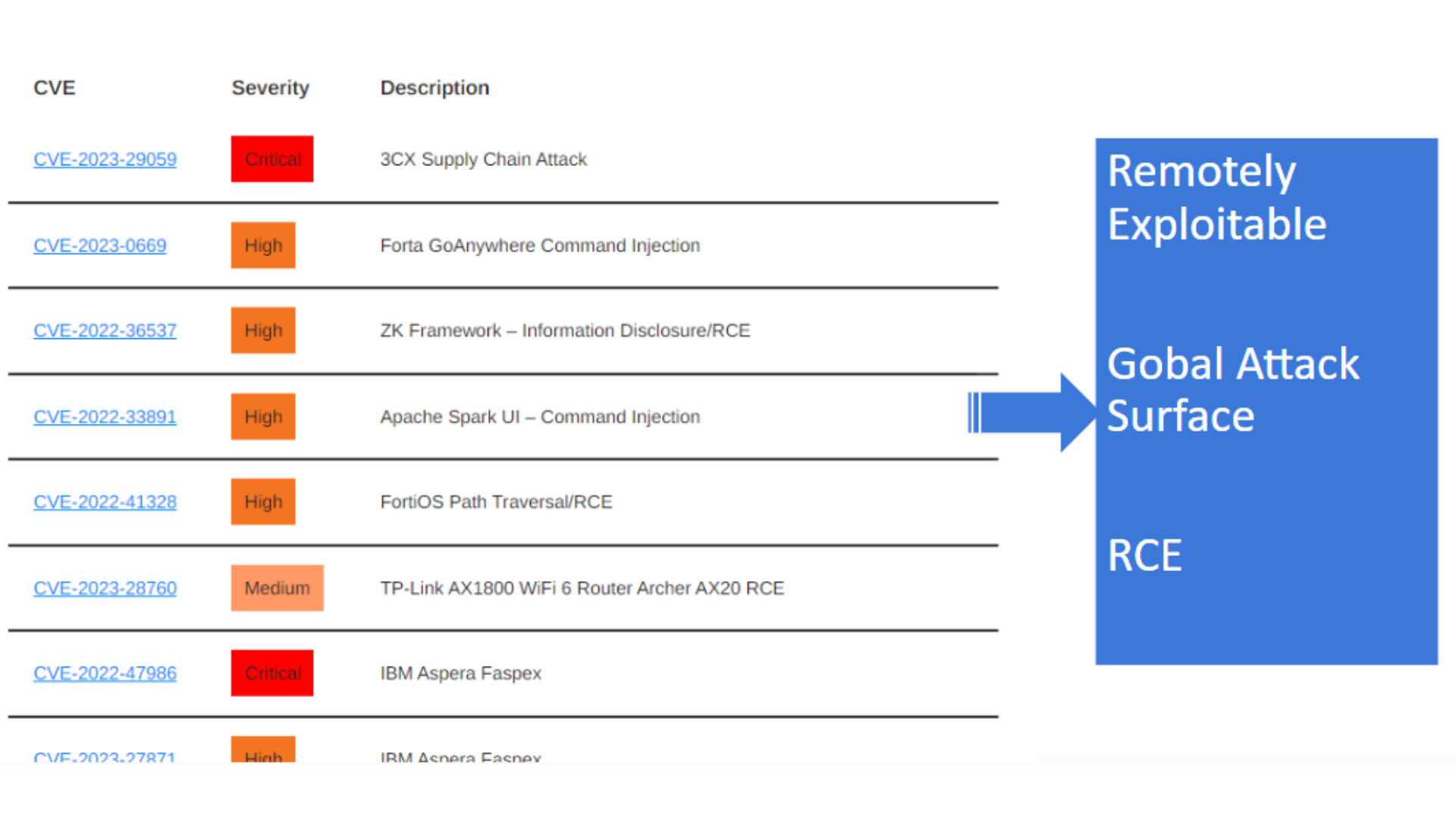 5. Possible Recommendations
Threat Intel + Pentesting on Daily Basis.

Combine ASM + Threat Intel + Vulnerability Management.

Firecompass Day 1 CVE + Threat Exposure Alerts
6. Ransomewares targetted CVEs