This webinar covers various aspects, including the rise in cyber security incidents, identification of vulnerabilities and loopholes, effective prevention strategies, mitigation techniques, and more. It aims to provide a comprehensive understanding of the evolving cybersecurity landscape in the context of Web3 technologies.
Key Discussion Points
Discuss Security Incidents & Business Use Case
Understanding Web 3 Pros
Understanding Web 3 Cons. Prevention mechanism
How to make sure that it doesn't happen to you?
About Speaker
Gregory Pickett is a Blackhat USA Speaker, CISSP, GCIA, GPEN. He is the founder and Head of Cybersecurity Operations for Hellfire Security. He has presented research at over seventeen international conferences. He is a Six-time speaker at Defcon and three-time speaker at Blackhat.
(Webinar) Recorded
Discussion Highlights
1. Common Attacks
Price Oracle Manipulation
Improper Access Control
Improper Validation and Logic Errors
MEV Attacks (Front Running, Sandwiches)
Traditional Methods :
SIM Swapping, Phishing Attacks, Vulnerable Nodes, Abused Permissions, Abused Network
2. NUWA Hack
ERC-20 Token
Price Oracle Manipulation
Publicly Known
Liquidity Pool Imbalance
Distorted Exchange Rate
Used to Exchange At A Favorable Rate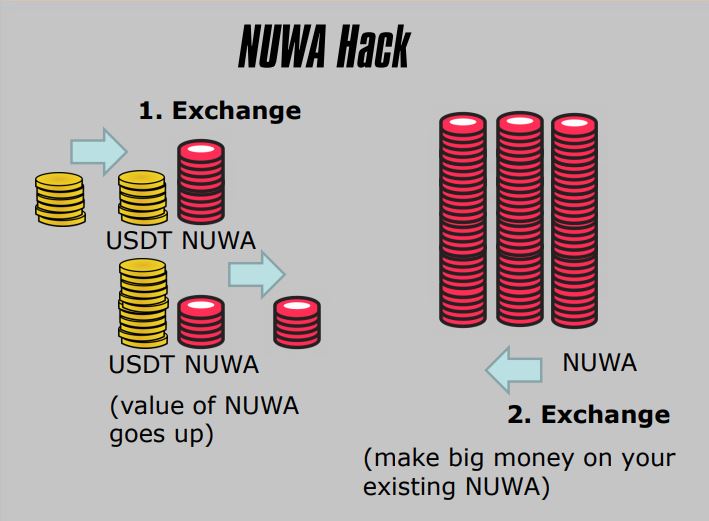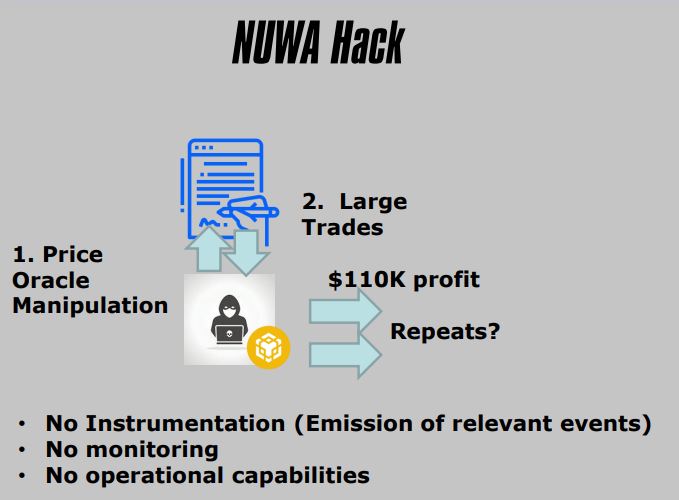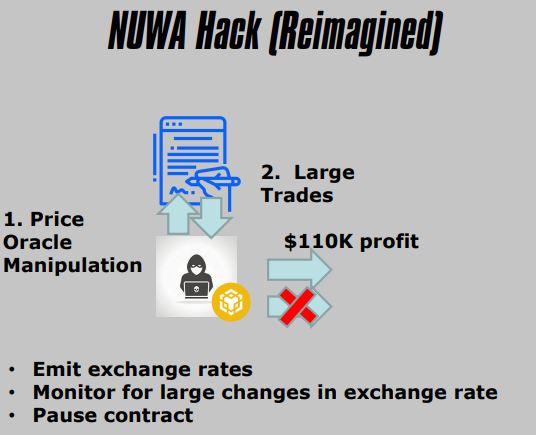 3. Important Events/States To Emit
Low Balances
Liquidity Pool Ratios (Or Exchange Rates)
Change in Ownership
Funds Distributions
Attributes Generated
Wins/Losses
4. Important Operational Capabilities
Blacklist Wallets
Transfer Pools
Pause Contract
Kill Contract
5. TenderFi Hack
DeFi Platform
Price Oracle Misconfiguration
Publicly Known
Implicit Decimal Point
Overvalued Token
Produced a very favorable loan (larger than total value of all Bitcoin)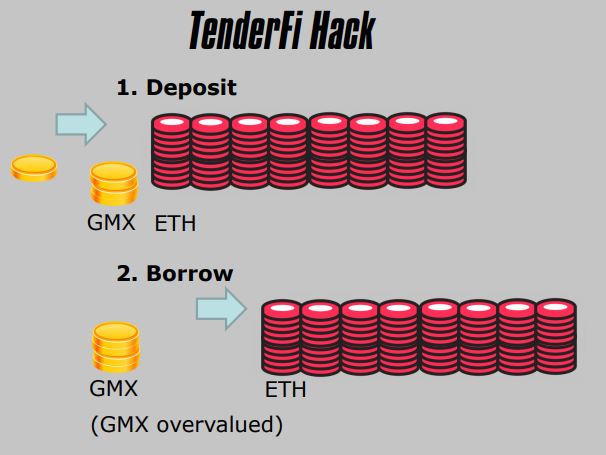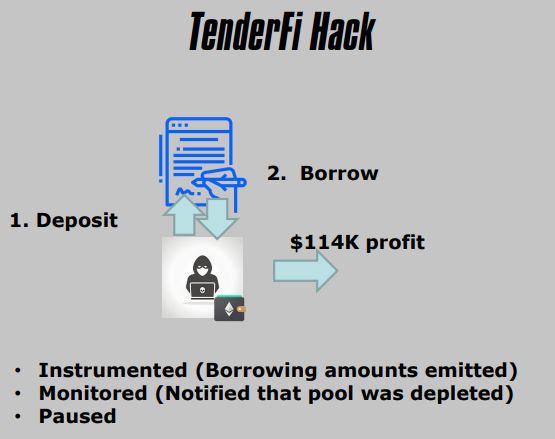 6. AquaDAO Hack
Decentralized Autonomous Organization
Governance Attack
Insufficient Stake
Malicious Proposal
Destroyed Value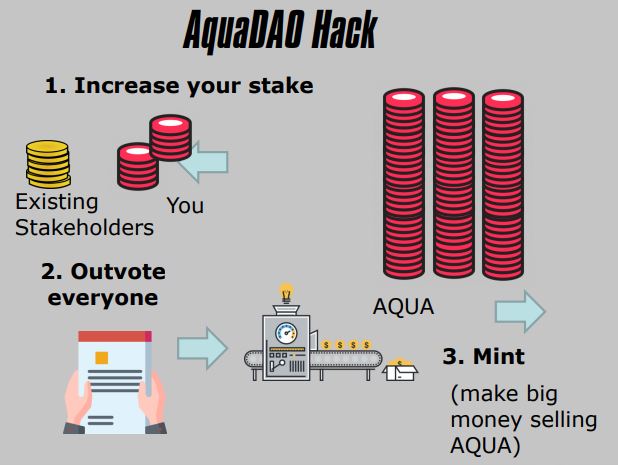 7. Exchange Hack
Hot Wallet
Abused Privileges
Not Public
No Privileged Access Management
No Compensating Controls
Transferred Funds Out of Hot Wallet
Drained Hot Wallet
No Privileged Access Management
No Log Aggregation
No Monitoring of Login/Logout Events
No Access Attestation
Enterprise Network
Abused Network
Not Public
No Zoning, No Hardening, and No Governance
No Compensating Controls
All Customer Data include OTP Seeds
Wouldn't you like to know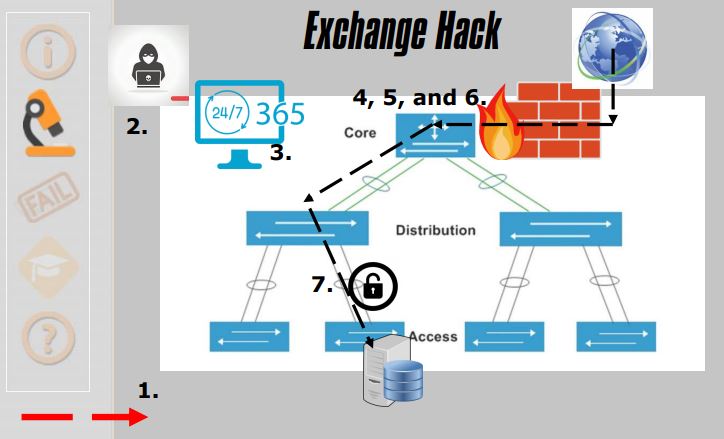 8. Fintech Hack
Key Engineer
Phishing Attack
Not Public
Lacking Cybersecurity Fundamentals
Buying Products to Solve Problems
Who Knows
No Security Awareness Training
No SIEM Tuning
No Flow Monitoring
No Privileged Access Management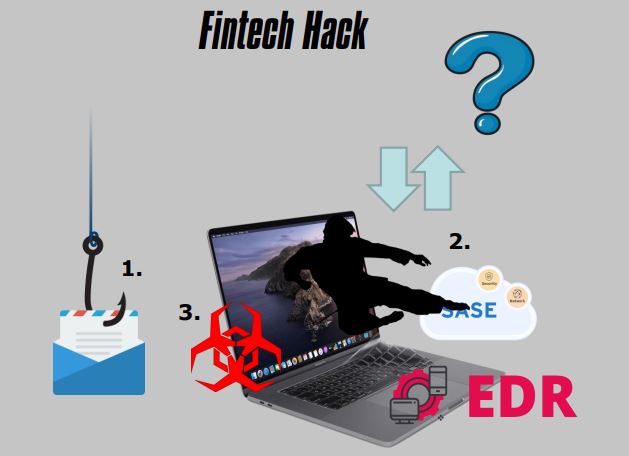 9. Buying Products (or Services) to Solve Problems
Protecting Users (EDR)
Protecting Network (SASE)
Monitoring Activity (SIEM)
Secure Software (SSDLC) (Audit Services)
10. Hope Is Not A Strategy
They Are Looking for the Perfect Products
If we have the right X/Y/Z, we will never have to worry about threats
Web3 Itself Is Seen In A Similar Fashion
Just Perform More Audits
(PPT) Presentation From The Discussion