Security Maturity Score By Industry :

Identification Capabilities By Industry :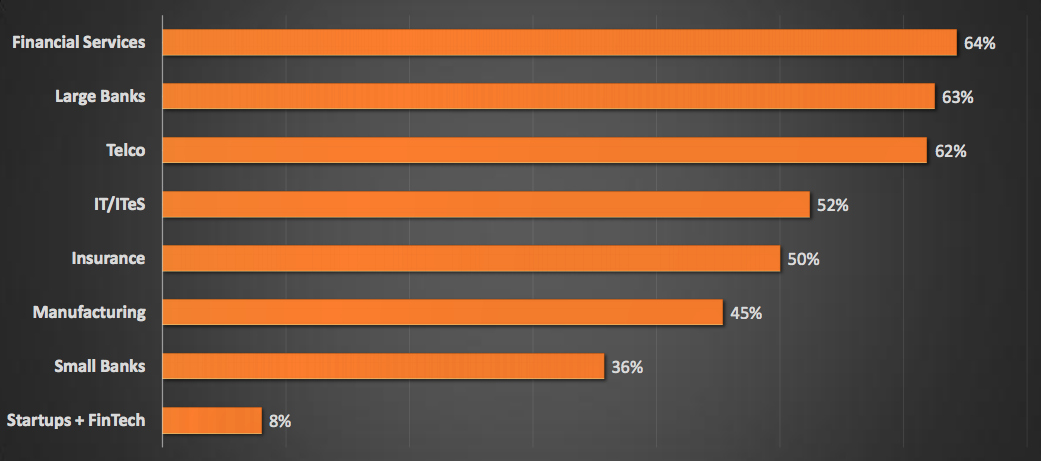 Prevention Capabilities By Industry :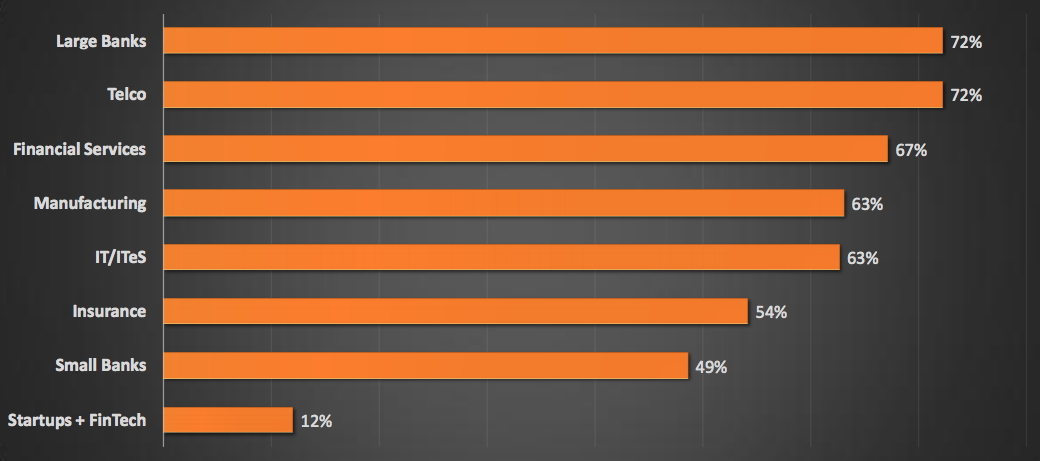 Detection Capabilities By Industry :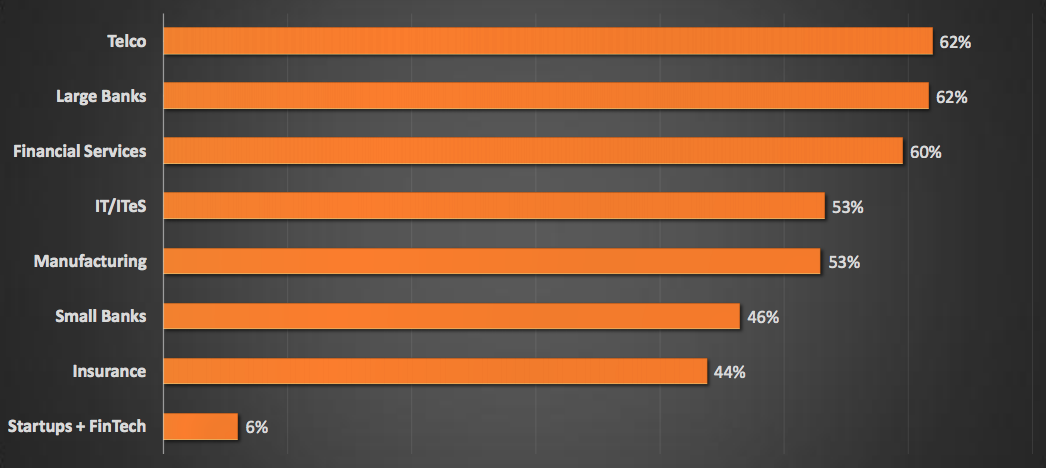 Response Capabilities By Industry :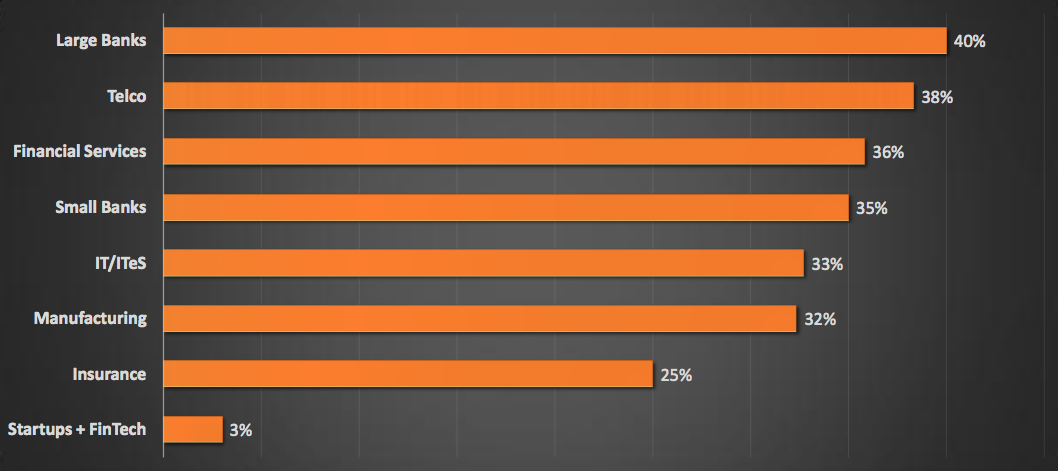 Key Findings :
Large Indian Banks and Telcos are the most mature with average score
of ~60% with Small Banks and Insurance are lagging far behind at ~45%
Internal Technology Controls are primarily around prevention, with not
sufficient measure implemented around detection & response
Indian organizations are primarily compliance driven & reactive, with average
security scores hovering around ~50/ 100
Response Capabilities across sectors is very poor, ranging between 25 to 40%
Preliminary data on startup shows that the security maturity is abysmally low at
around 8
Reference –
Data Set:
25+ Technology Controls related data for 200+ Organizations, across industries. Collected via online
surveys. Respondents were primarily CISOs or Equivalent titles.