RSA conference is one of the leading security conference worldwide.  It creates a tremendous opportunity for vendors, users, and practitioners to innovate, educate and discuss around the current security landscape.This blog enlists the top IT GRC vendors at RSAC 2017.
IT-GRC solutions allow organizations to effectively manage IT and Security risks while reducing the cost and complexity of compliance. IT and Security GRC management solution are focused on leveraging near-real time information on IT and Security assets – application, data and infrastructure – that are increasingly virtual, mobile and in the cloud – and correlating that information in the context of business processes, policies, controls, as well as partners, supply chain and customers to understand the size, scope, and scale of risks.
Here are the top 6 vendors to watch out for in ITGRC market:
EMC-RSA

RSA Archer eGRC Solutions allow you to build an efficient, collaborative enterprise governance, risk and compliance (eGRC) program across IT, finance, operations and legal domains. These solutions include Policy, Risk, Compliance, Enterprise, Incident, Vendor, Threat, Business Continuity and Audit Management
To Know More: Visit RSA Archer eGRC Solutions Page
IBM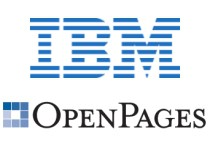 The IBM OpenPages GRC Platform delivers a modular platform for foundational GRC, enabling businesses to deploy scalable solutions for managing enterprise wide risk and compliance. Designed to increase overall productivity and efficiency, the OpenPages GRC Platform supports agile implementation for rapid time to value.
To Know More: Visit IBM OpenPages GRC Platform Page
Metricstream

MetricStream offers an advanced and comprehensive IT GRC software solution for streamlining IT GRC processes, effectively managing IT risk, and meeting IT regulatory requirements. The MetricStream solution enables companies to implement a formal framework to rigorously measure, mitigate, and monitor IT risks.
To Know More: Visit MetricStream GRC Product Page
Rsam

Rsam's Enterprise GRC software helping organizations successfully manage risk, compliance, audit, and security needs, effectively. The Rsam Platform provides the most intuitive and flexible solutions for GRC, Security Risk Intelligence, Vendor /Third-Party Risk Management, KPI/KRI Metrics, and On-Demand applications.
To Know More: Visit Rsam's Enterprise GRC Software Page
(Read More:- Key Metrics for your IT GRC Program)
Risk Vision

RiskVision™ is an integrated, purpose-built risk intelligence platform that offers a flexible, modular approach to managing enterprise risk. RiskVision pre-packages concurrent Integrated Risk Management Solutions (IRMS) and Security Operations, Analytics, and Reporting (SOAR) use cases that integrate risk's three lines of defense.
To Know More: Visit RiskVision™ Platform Page
Lockpath
Lockpath Keylight Platfrom consists of a fully integrated suite of management applications designed to manage all facets of compliance and risk programs, including IT Risk Management, Operational Risk Management, Vendor Risk Management, Audit Management, Business Continuity Management and Corporate Compliance.
To Know More: Visit Lockpath Keylight Platfrom Page
For more info on ITGRC market, please visit: IT Governance, Risk and Compliance (IT GRC) Market Page