RSA Innovation Sandbox Contest for the past 12 years has been awarding most innovative information security companies and products.  Let's have a look at those companies who emerged as innovative cyber security startups at RSA Conference 2018.
BTW, We have also created a RSAC 1-Minute Itinerary tool for the ease of attendees, through which you can now navigate the maze of 500+ Vendors at RSAC Expo like a pro
Top Cyber Security Companies at RSA Innovative Sandbox Contest 2018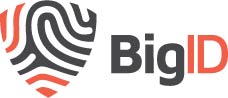 Awarded as "RSAC Most Innovative Startup 2018" 
Total Funding Amount: $16,100,000
BigID is transforming enterprise protection and privacy of personal data. Organizations are facing record breaches of personal information and proliferating global privacy regulations with fines reaching 4% of annual revenue. Today enterprises lack dedicated purpose-built technology to help them track and govern their customer data for regulations like GDPR. By bringing data science to data privacy, BigID aims to give enterprises the software to safeguard and steward the most important asset organizations manage: their customer data.  

Runner up at RSA Innovation Sandbox 2018
Total Funding Amount: $8,000,000
Fortanix is building a new category Runtime Encryption using Intel SGX. Just like encryption today protects data at rest and data during motion, Runtime Encryption keeps keys, data, and applications completely protected from external and internal threats including malicious insiders, cloud providers, OS-level hacks and network intruders. Customer gets deterministic security, unlike existing leaky security, which means their applications and data remain completely protected regardless of how the attacks originate and how root credentials are compromised. Keep your most valuable applications and data protected even when infrastructure has been compromised, even when adversary has physical access and root passwords!

Total Funding Amount: $33,100,000
Acalvio is an innovator in delivering Advanced Defense solutions using a combination of Distributed Deception and Data Science technologies. Led by a seasoned team of security, networking, data science professionals, Acalvio allows security practitioners in detecting, engaging and responding to malicious activity with high precision in a timely and cost-effective fashion. Acalvio was selected as one of the top cyber security company at RSA Innovation Sandbox 2018.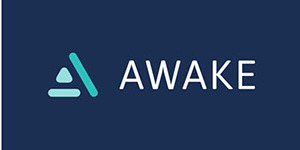 Total Funding Amount: $30,000,000
The Awake Security Investigation Platform enables rapid, iterative and conclusive alert investigations as well as threat hunting by placing the context that security teams need at their fingertips. Gathering this context manually, if even possible, can take hours of combing through dozens of data sources. Awake reduces time-to-truth to mere minutes with a quick-to-deploy, no tuning required, platform that builds on more than two years of R&D with over 200 security teams. It is chosen among top cyber security company as finalists at RSA Innovation Sandbox 2018 for showcasing innovative excellence.

BluVector is revolutionizing network security with state-of-the-art AI, sensing and responding to the world's most sophisticated threats in real time. In the years to come, BluVector's approach to allowing seamless deployment of best of breed analytics atop a simple to use, easy to integrate platform will allow the world's businesses and governments to operate with trust and confidence that data & systems are protected. BluVector was selected as one of the top cyber security companies in the RSA Innovation Sandbox 2018.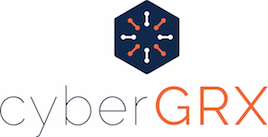 Total Funding Amount: $29,000,000
CyberGRX provides enterprises and their third parties with the most cost-effective and scalable approach to third-party cyber risk management today. Built on the market's first third-party cyber risk Exchange, CyberGRX arms organizations with a dynamic stream of third party-data and advanced analytics so they can efficiently manage, monitor and mitigate risk in their partner ecosystems. Based in Denver, CO, CyberGRX was designed with partners including ADP, Aetna, Blackstone and Mass Mutual, and is backed by Allegis Capital, Bessemer Venture Partners, Blackstone, ClearSky, GV (formerly Google Ventures), MassMutual Ventures, Rally Ventures and TenEleven Ventures. CyberGRX is chosen among top cyber security company as finalists at RSA Innovation Sandbox 2018 for showcasing innovative excellence. 
Total Funding Amount: $8,000,000
Hysolate is re-architecting enterprise endpoints, resolving the conflict between security and productivity. With roots in the elite technology units of Israeli defense and in world-class enterprise software companies, the Hysolate team knows all about cyber-security offense/defense and the daily challenges of enterprise IT. They've been building enterprise software for decades and are passionate about disrupting the traditional thinking about endpoints, cyber-security and IT. Hysolate is one of the startup chosen as finalists among top cyber security companies in RSA Innovation Sandbox 2018.

Total Funding Amount: $1,500,000
ReFirm Labs is an emerging leader in the IoT and connected device security space. With decades of experience securing devices for sensitive national security applications, our team has developed a new method for vetting and validating firmware that automates the process of detecting security flaws in connected devices and mitigating them. Our Centrifuge Platform is at the forefront of this approach and is the first to deliver this capability to the commercial market. Our technology is already helping global companies secure their products by testing their firmware during and after the development process, and monitor for new vulnerabilities.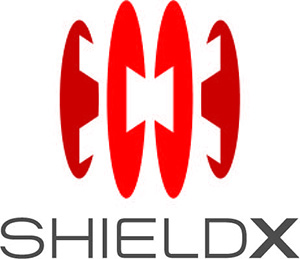 Total Funding Amount: $ 34,000,000
ShieldX is redefining cloud security to better protect organizations against cyber threats—regardless of where sensitive data resides or how it moves across public, private or multi-cloud environments. Organizations are using APEIRO to scale security and micro-segmentation on demand, support business innovation, meet compliance requirements and protect against the latest cyberattacks. Based in San Jose, CA, ShieldX is also among  the top cyber security companies who were chosen as finalists at RSA Innovation Sandbox 2018.
Total Funding Amount: $39,000,000
StackRox helps enterprises secure their cloud-native applications at scale. It is the industry's first detection and response platform that defends containers and microservices from new threats. StackRox enables security teams to visualize the container attack surface, expose malicious activity, and stop attacker activity. It combines a new security architecture, machine learning, and protective actions to disrupt attacks in real time and limit their impact. StackRox is the choice of Global 2000 enterprises and backed by Sequoia Capital, it is chosen among top cyber security companies as finalist at RSA Innovation Sandbox 2018.