We are excited for the next 'Best Of The World' Session On "How To Create Scalable And Sustainable Cybersecurity Program For Any Size Organization" by Gordon Rudd, (Ex-CISO RCB Bank | Author | Coach)
The 'Best Of The World' Series features the world's best security minds (researchers, inventors, subject experts, analysts). It covers security content and Q&A that is often hard to comprehend and you simply cannot 'Google it'. It has featured great minds like Paul Raines (Nobel prize winner), Jacob Torrey (DARPA), Dr. Phil Polstra (Renowned Forensic Expert, BlackHat).
Key Discussion Points :
Understand the relationship between the cybersecurity and IT Operations
Assess organizational cybersecurity, GRC & operational readiness
Successfully communicate with the C-Suite and the Board on the state of cybersecurity in the organization
Identify and focus on the top five areas needed in building real world cyber defenses
You can join us here: https://info.cisoplatform.com/creating-scalable-sustainable-cybersecurity-for-any-size-organization?utm_src=cpblog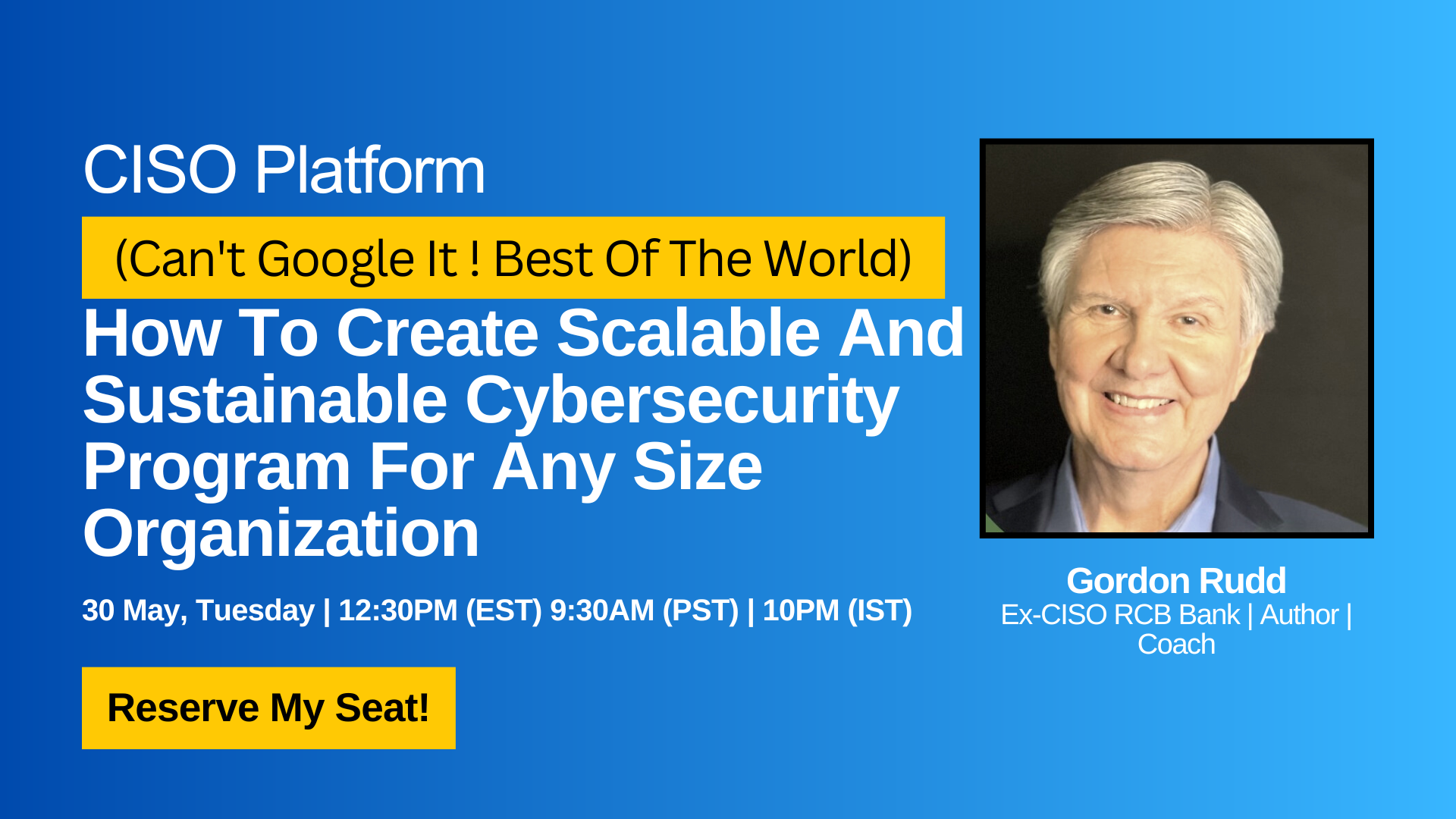 Please Note : Since the speakers are across the globe (best of the world in security), the timings might be odd. In case the time does not suit your timezone, kindly register yourself, so you can get access to the recording post-session.