We are excited for the next 'Best Of The World' Session On "Impacts of Web3 on Cybersecurity : Cyber Security Incidents; Loopholes; Prevention; Mitigation & More" by Gregory Pickett (Blackhat USA Speaker, CISSP, GCIA, GPEN, Head of Cybersecurity Operations, Hellfire Security)
The 'Best Of The World' Series features the world's best security minds (researchers, inventors, subject experts, analysts). It covers security content and Q&A that is often hard to comprehend and you simply cannot 'Google it'. It has featured great minds like Paul Raines (Nobel prize winner), Jacob Torrey (DARPA), Dr. Phil Polstra (Renowned Forensic Expert, BlackHat).
Key Discussion Points :
Discuss Security Incidents & Business Use Case
Understanding Web 3 Pros
Understanding Web 3 Cons. Prevention mechanism
How to make sure that it doesn't happen to you ?
You can join us here: https://info.cisoplatform.com/stories-from-the-web3-battlefield-a-hackers-point-of-view?utm_src=cpblog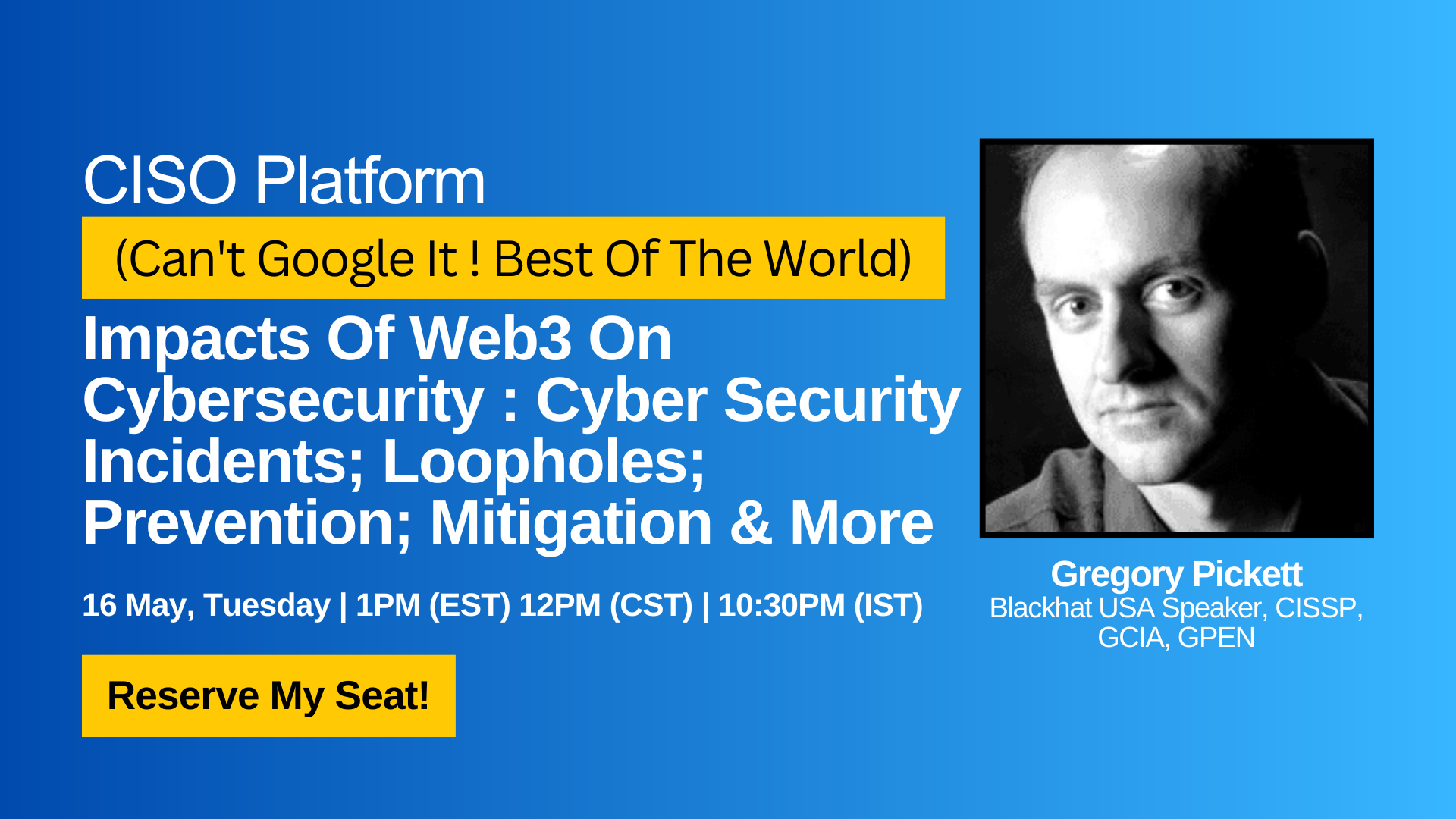 Please Note : Since the speakers are across the globe (best of the world in security), the timings might be odd. In case the time does not suit your timezone, kindly register yourself, so you can get access to the recording post-session.