Looking for Top Emerging Companies in the Cyber Security Industry?  FireCompass presents 50 Emerging Cyber Security Vendors to look out for in 2018. We don't claim this is exhaustive list because there might be a possibility that we might have missed some of the products. But still we gave our best to give you the top guns who are uniquely innovative in their area of expertise.

Lets have a look at 50 Emerging Cyber Security Vendors for year 2018:

Acalvio is an innovator in delivering Advanced Defense solutions using a combination of Distributed Deception and Data Science technologies. Led by a seasoned team of security, networking, data science professionals, Acalvio allows security practitioners in detecting, engaging and responding to malicious activity with high precision in a timely and cost-effective fashion. Acalvio was selected as one of the top cyber security company at RSA Innovation Sandbox 2018. To know more: https://www.firecompass.com/security/vendors/acalvio-technologies
Aporeto

Aporeto is a Zero Trust security solution for microservices, containers and the cloud. Fundamental to Aporeto's approach is the principle that everything in an application is accessible to everyone and could be compromised at any time. Aporeto uses identity context, vulnerability data, threat monitoring and behavior analysis to build and enforce authentication, authorization and encryption policies for applications. With Aporeto, enterprises implement a uniform security policy decoupled from the underlying infrastructure, enabling workload isolation, API access control and application identity management across public, private or hybrid cloud.

Aqua Security provides scalable security for the complete development-to-deployment lifecycle of containerized applications. It enable companies to use containers for their many benefits without compromising their application and data security.

It helps enterprises to secure their virtual container environments from development to production, accelerating container adoption and bridging the gap between DevOps and IT security.

Aqua's Container Security Platform provides full visibility into container activity, allowing organizations to detect and prevent suspicious activity and attacks, providing transparent, automated security while helping to enforce policy and simplify regulatory compliance. 

 
Armis

Armis Security is an agentless IoT security solution that lets enterprises see and control any device or network. It eliminates the IoT security blind spot, letting enterprises instantly see and control unmanaged or rogue devices and networks. It specializes in IoT Security, network security, mobile security, DDoS, wireless security, Botnets, and Ransomware.
Attivo Networks® is an award-winning leader in deception technology for real-time detection, analysis, and acceleration of incident response to cyber-attacks. The Attivo ThreatDefend™ Deception and Response Platform provides early detection of advanced, stolen credential, ransomware, and phishing attacks that are inside user networks, data centers, clouds, IoT and ICS-SCADA environments. By deceiving attackers into revealing themselves, comprehensive attack analysis is efficiently gathered, actionable alerts raised, and response actions automated with prevention system integrations. 

Avanan operates a cloud-based platform to provide security solutions for public, SaaS-based applications. The product is designed for organizations that need to monitor and protect their employees' use of the cloud.

AVANAN protects your data in the cloud with the same industry-leading security you trust in your datacenter. The cloud-based platform is completely out-of-band, requires no proxy, and can be deployed in just 10 minutes. It provides seamless policy governance across users and data in the cloud.  
Awake Security

The Awake Security Investigation Platform enables rapid, iterative and conclusive alert investigations as well as threat hunting by placing the context that security teams need at their fingertips. Gathering this context manually, if even possible, can take hours of combing through dozens of data sources. Awake reduces time-to-truth to mere minutes with a quick-to-deploy, no tuning required, platform that builds on more than two years of R&D with over 200 security teams.
Balbix

Balbix's predictive breach risk platform is the industry's first system to leverage predictive analytics and AI to provide enterprises with a comprehensive and continuous risk and resilience calculation visualized via a searchable and clickable heat map. We designed our platform for CIOs, CISOs and IT security teams who wish to proactively understand their breach risk and cyber-resilience. The Balbix system can predict critical breach scenarios, help users prioritize security operations and projects, and ultimately improve cyber-resilience.

Bastille is revolutionizing the way Enterprises approach security. As new threats emerge from the Internet of Things, Bastille is the only solution offering full spectrum scanning of the entire corporate airspace, delivering an unprecedented view of wireless risks before they have a chance to impact networks, people or assets. This visibility, combined with machine learning and behavioral analytics, provides a holistic view of wireless environments, complimenting Wi-Fi and traditional security architectures.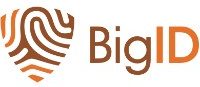 BigID is transforming enterprise protection and privacy of personal data. Organizations are facing record breaches of personal information and proliferating global privacy regulations with fines reaching 4% of annual revenue. Today enterprises lack dedicated purpose-built technology to help them track and govern their customer data for regulations like GDPR. By bringing data science to data privacy, BigID aims to give enterprises the software to safeguard and steward the most important asset organizations manage: their customer data. To know more 

Bricata network security solutions deliver innovative next generation intrusion prevention, advanced threat detection and analysis, and threat hunting to enable large organizations to actively pursue and identify advanced, persistent, and coordinated attacks. A specialized component-based approach to today's attacks has left organizations with a stack of tools to manage that provide a patchwork of uncorrelated data, leaving penetrable gaps and inconsistent security policies. The Bricata platform provides organizations with process automation, streamlining operations with the most effective, affordable solution for situational awareness and proactive threat defense, reducing complexity, dwell time and time to containment. To know more: 
Capsule8

Capsule8 is developing the industry's first and only threat prevention and response platform purpose-built for cloud-native environments. Founded in 2016 by experienced hackers and seasoned security entrepreneurs, and funded by Bessemer Venture Partners, Capsule8 is making it possible for Linux-powered enterprises to modernize without compromise.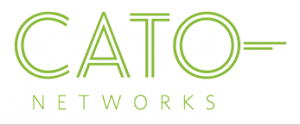 Cato Networks provides organizations with a cloud-based and secure global SD-WAN. They deliver an integrated networking and security platform that securely connects all enterprise locations, people and data. The Cato Cloud reduces MPLS connectivity costs, eliminates branch appliances, provides direct, secure Internet access everywhere, and seamlessly integrates mobile users and cloud infrastructures into the enterprise network. Based in Tel Aviv, Israel, Cato Networks was founded in 2015 by cyber security luminary Shlomo Kramer, who previously cofounded Check Point Software Technologies and Imperva, and Gur Shatz, who previously cofounded Incapsula. 

CryptoMove provides decentralized moving target data protection as a service. The #1 risk to data is that it is a centralized and stationary target. Today's data at rest protection methods have not changed in decades, are too difficult to implement, suffer from poor UX, don't deliver value to end-users, and fail to address many threats to data including exfiltration, corruption, destruction, and ransomware. CryptoMove's patented platform flips attack-defense asymmetry and provides crown jewel protection as a service.

Cyber adAPT®'s technology aims at protecting critical business assets by helping companies detect the presence of sophisticated adversaries hiding inside enterprise networks.Since the majority of available security tools have been deployed to safeguard against anticipated threats rather than alerting on suspicious "inside" activities, Cyber adAPT® is on a mission to not only educate about the growing scope of the threat ecosystem, but also to help ensure that the security postures and practices companies around the world adopt are sufficient and work holistically to protect their digital property as well as their reputation.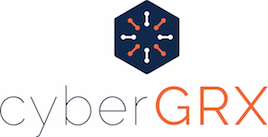 CyberGRX provides enterprises and their third parties with the most cost-effective and scalable approach to third-party cyber risk management today. Built on the market's first third-party cyber risk Exchange, CyberGRX arms organizations with a dynamic stream of third party-data and advanced analytics so they can efficiently manage, monitor and mitigate risk in their partner ecosystems. Based in Denver, CO, CyberGRX was designed with partners including ADP, Aetna, Blackstone and Mass Mutual, and is backed by Allegis Capital, Bessemer Venture Partners, Blackstone, ClearSky, GV (formerly Google Ventures), MassMutual Ventures, Rally Ventures and TenEleven Ventures. CyberGRX is chosen among top cyber security company as finalists at RSA Innovation Sandbox 2018 for showcasing innovative excellence.

Deep Instinct is the first company to apply deep learning to cyber security. It's artificial brain learns to detect any type of cyber threat, its prediction capabilities become instinctive. As a result, zero-day and APT attacks are detected and prevented in real-time with unmatched accuracy. They bring a completely new approach to cyber security that is proactive and predictive. Deep Instinct provides comprehensive defense that is designed to protect against the most evasive unknown malware in real-time, across an organization's endpoints, servers, and mobile devices.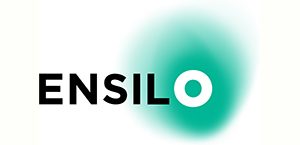 enSilo delivers the first complete endpoint security platform providing pre- and post-infection protection in real-time, defending endpoint devices from data tampering and breaches caused by advanced malware. enSilo provides security operators with an intuitive way to manage, orchestrate and automate prevention, detection, response and remediation tasks. A single lightweight agent combines enSilo's Next Generation AntiVirus (NGAV) and automated Endpoint Detection and Response (EDR) with real-time blocking to deliver a multi-layered defense strategy that can be managed from the cloud or on premise. enSilo strives to make self-defending endpoint security cost-effective so virtually any enterprise can ensure business continuity. 

Exabeam provides security intelligence and management solutions to help organizations of any size protect their most valuable information. The Exabeam Security Intelligence Platform uniquely combines unlimited data collection at a predictable price, machine learning for advanced analytics, and automated incident response into an integrated set of products. The result is the first modern security intelligence solution that delivers where legacy SIEM vendors have failed. 
Fortanix

Fortanix is building a new category Runtime Encryption using Intel SGX. Just like encryption today protects data at rest and data during motion, Runtime Encryption keeps keys, data, and applications completely protected from external and internal threats including malicious insiders, cloud providers, OS-level hacks and network intruders. Customer gets deterministic security, unlike existing leaky security, which means their applications and data remain completely protected regardless of how the attacks originate and how root credentials are compromised.
GreatHorn has cloud-native security platform for post-perimeter threat detection and response, natively integrated into G Suite, Office 365, Slack, and more. Provides enterprise security solutions for email, chat, and threat detection across multiple communication channels.Attacks on cloud email, chat, and collaboration tools are responsible for more than 90% of all data breaches. GreatHorn helps companies secure these platforms from advanced threats, simplify governance and compliance requirements, and communicate with confidence. 
Hysolate

Hysolate is re-architecting enterprise endpoints, resolving the conflict between security and productivity.

With roots in the elite technology units of Israeli defense and in world-class enterprise software companies, the Hysolate team knows all about cyber security offense/defense and the daily challenges of enterprise IT. They've been building enterprise software for decades and are passionate about disrupting the traditional thinking about endpoints, cyber security and IT.
iguazio

iguazio digitally transforms business value by streamlining data volumes to create actionable insights. Through its Continuous Data Platform for Real-time Applications, iguazio simplifies the development and deployment of data-driven applications to extend the cloud experience at the edge and on-premises. iguazio is a driving force in industries pertaining to manufacturing, smart mobility, the Internet of Things, media and cyber security.

Illumio, the leader in micro-segmentation, prevents the spread of breaches inside data center and cloud environments. Enterprises such as Morgan Stanley, BNP Paribas, Salesforce, and Oracle NetSuite use Illumio to reduce cyber risk and achieve regulatory compliance. The Illumio Adaptive Security Platform® uniquely protects critical information with real-time application dependency and vulnerability mapping coupled with micro-segmentation that works across any data center, public cloud, or hybrid cloud deployment on bare-metal, virtual machines, and containers.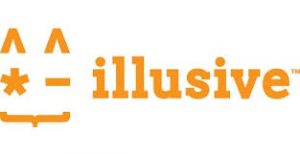 Illusive Networks, the leader in deception-based cyber security solutions, empowers security teams to preemptively harden their networks against advanced attackers, stop targeted attacks through early detection of lateral movement, and resolve incidents quickly. Agentless and intelligence-driven, Illusive technology significantly increases proactive defense capability with almost no operational overhead. Illusive's Deceptions Everywhere® approach was pioneered by experts with decades of experience in cyber warfare and cyber intelligence. By proactively intervening in the attack process, technology-dependent organizations protect critical business assets and function with greater confidence in today's complex, hyper-connected world.
READ MORE >>  Key Program Metrics of Vulnerability AssessmentIntsights
insights

INTSIGHTS is an intelligence driven security provider, established to meet the growing need for rapid, accurate cyber intelligence and incident mitigation. Their founders are veterans of elite military cybersecurity and intelligence units, where they acquired a deep understanding of how hackers think, collaborate and act.They partner with organizations to boost their cybersecurity and remediate their cyberthreats. This is achieved through a subscription-based service which infiltrates the cyberthreat underworld to detect and analyze planned or potential attacks and threats that are specific to their partners.
Jask

Headed by industry leaders from ArcSight, Carbon Black, Cylance and the counter-intelligence community, JASK brings together decades of experience solving real-world SOC issues. Founded to address the technology gaps that restrict security modernization efforts, JASK is revolutionizing security operations to reduce organizational risk and improve efficiency through technology consolidation, enhanced AI and machine learning. JASK is backed by Dell Technologies Capital, TenEleven Ventures, Battery Ventures and Vertical Venture Partner. 
Karamba Security

Karamba Security is a software company that focuses on securing automotive controllers and IoT devices from hackers in a simple, yet hermetic manner. It is led by a team comprised of security experts, serial entrepreneurs and business savvy executives with a track record of multiple IPOs and M&As.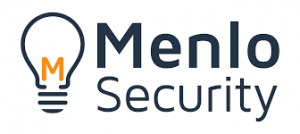 Menlo Security's patented Isolation Platform protects organizations from cyber attack by eliminating the threat of malware. The Platform isolates and executes all Web content in the cloud, enabling users to safely interact with websites, links and documents online without compromising security. Menlo Security is trusted by some of the world's largest enterprises, including Fortune 500 companies and financial services institutions. 
Obsidian Security

Led by former founding team members of Cylance and Carbon Black, Obsidian Security is a Southern California technology company living at the intersection of cybersecurity, artificial intelligence, and hybrid-cloud environments. Backed by Greylock Partners, Obsidian Security is based in Newport Beach, CA.
PerimeterX

PerimeterX is a cyber security company that prevents automated web and mobile application attacks by detecting & protecting against malicious web behavior. To separate the actions of bots from those of normal users, PerimeterX uses artificial intelligence & machine learning to identify behaviors that are unlikely to represent human actions. This behavior based technology allows PerimeterX to detect and block the most sophisticated new forms of bot attacks in real-time with unparalleled accuracy. PerimeterX was named a Gartner Cool Vendor, and an AI 100 company by CBInsights, and was selected by DarkReading as Top 20 Cyber security Companies to Watch.
Preempt

Preempt was founded in 2014 by global security and networking experts with a passion for making IT security teams more effective in protecting their organizations from breaches and malicious insiders. They protects organizations by eliminating security threats. Threats are not black or white and the Preempt Platform is the only solution that preempts threats with continuous threat prevention that automatically adapts based on identity, behavior and risk. This ensures that both security threats and risky employee activities are responded to with the right level of security at the right time. The platform easily scales to provide comprehensive identity based protection across organizations of any size.  
Prevoty provides a new RASP (runtime application self-protection) capability, enabling applications to protect themselves. Unlike traditional security approaches that try to defend against hackers at the network layer, Prevoty works inside the application itself and the analysis engine is smart enough to actively prevent anything malicious from executing. Prevoty is one of the most exciting new companies in the hot security market since, in addition to providing active protection and real-time threat intelligence, the technology can dramatically reduce the time and costs associated with implementation of a secure SDLC. 
Qingteng

Qingteng Cloud Security is a SaaS-based cloud security company in China. It is a China-based company that delivers server and cloud security based on Adaptive Security Architecture. Qingteng Cloud Security's adaptive security platform can protect data on various cloud systems. Its technology can forecast, defend, and adapt to fend off new threats.
ReFirm Labs 

ReFirm Labs is an emerging leader in the IoT and connected device security space. With decades of experience securing devices for sensitive national security applications, our team has developed a new method for vetting and validating firmware that automates the process of detecting security flaws in connected devices and mitigating them. Our Centrifuge Platform is at the forefront of this approach and is the first to deliver this capability to the commercial market. Our technology is already helping global companies secure their products by testing their firmware during and after the development process, and monitor for new vulnerabilities.
SafeBreach helps answer the questions security leaders are being asked by their CEO/boards today – Are we secure?"​ and "Can a breach happen to us?"​ Their platform simulates hacker breach methods across the entire kill chain to identify breach scenarios in your environment before an attacker does. SafeBreach automatically executes breach methods with an extensive and growing Hacker's Playbook of research and real-world investigative data. SafeBreach is funded by Sequoia Capital, Deutsche Telekom Capital, Hewlett Packard Pathfinder and investor Shlomo Kramer. 

SecurityScorecard grading service helps organizations in an increasingly hyper-connected world better identify, understand and manage all key risks their cloud-based information systems and those of their partners face every second of every day. Its patented solution is the only automated method to monitor all key risk factors on a continuous, real-time basis. This means users will always know the security levels of every organization they work with or share data and be able to take action, quickly and easily.  
Shieldx

ShieldX is redefining cloud security to better protect organizations against cyber threats—regardless of where sensitive data resides or how it moves across public, private or multi-cloud environments. Organizations are using APEIRO to scale security and micro-segmentation on demand, support business innovation, meet compliance requirements and protect against the latest cyberattacks.
Shiftleft

ShiftLeft.io is developing a new model for protecting software. We limit the attack surface proactively by understanding the Security DNA of each new version of any application or micro-service to strengthen it. This helps businesses increase the speed at which issues resulting from non-conformance with security DNA of their apps can be identified and automatically triaged.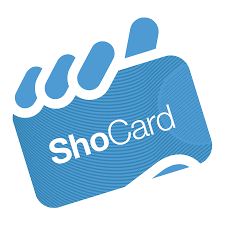 ShoCard is a digital identity and authentication platform built on a public blockchain data layer, using public/private key encryption and data hashing to safely store and exchange identity data, which includes biometrics such as fingerprint, facial, iris and voice. ShoCard's approach to identity is different than existing solutions in that the user owns and carries her own data within her mobile app and is the sole person who decides with whom to share it with and which pieces of identification to share. The blockchain in then used to validate that information and confirm other third parties who have definitively certified the identity of the user. There is no privately held central location that holds user's private information and pieces of a user's identification does not need to be spread in other services in order to authenticate or prove ownership of an account. 
Signal Sciences

Signal Sciences Web Protection Platform (WPP) provides comprehensive threat protection and security visibility for web applications, microservices, and APIs on any platform. Built by practitioners, for practitioners, it is the only solution that works seamlessly across any cloud and infrastructure. Signal Sciences customers include Under Armour, Etsy, Yelp/Eat 24, Datadog, WeWork and more.
Signifyd

Signifyd is the world's largest provider of Guaranteed Fraud Protection and was founded on the belief that e-commerce businesses should be able to grow without fear of fraud. They solve the challenges that growing e-commerce businesses persistently face: billions of dollars lost in chargebacks, customer dissatisfaction from mistaken declines, and operational costs due to tedious, manual transaction investigation. They Guaranteed Payments protect online retailers in the case of chargebacks, supported by a full-service machine-learning engine that automates fraud prevention allowing businesses to increase sales and open new markets while reducing risk. 
Stackpath

StackPath is the intelligent web services platform for security, speed and scale. It is the first platform to unify enterprise security solutions by leveraging collaborative intelligence that makes each service smarter and more secure with every threat detected, in addition to vastly improving the customer experience. More than 30,000 customers, ranging from Fortune 100 companies to early stage startups already use StackPath technology.  
StackRox

StackRox helps enterprises secure their cloud-native applications at scale. It is the industry's first detection and response platform that defends containers and microservices from new threats. StackRox enables security teams to visualize the container attack surface, expose malicious activity, and stop attacker activity. It combines a new security architecture, machine learning, and protective actions to disrupt attacks in real time and limit their impact. StackRox is the choice of Global 2000 enterprises and backed by Sequoia Capital, it is chosen among top cyber  security companies as finalist at RSA Innovation Sandbox 2018.  
Streamsets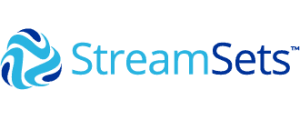 StreamSets is a big data startup that reinvents how enterprises deliver timely and trustworthy data to their critical applications. We've built the industry's first data operations platform which makes it easy to both build and manage data movement architectures in the face of constant change. Our open source StreamSets Data Collector has been downloaded over 250,000 times and is in use at many of the world's largest companies. We're backed by top-tier Silicon Valley venture capital firms, including Accel Partners, Battery Ventures, Ignition Partners and New Enterprise Associates (NEA).
ThreatQuotient

ThreatQuotient™ understands that the foundation of intelligence-driven security is people. The company's open and extensible threat intelligence platform, ThreatQ™, and cyber security situation room solution. ThreatQ Investigations, empower security teams with the context, customization and prioritization needed to make better decisions, accelerate detection and response, and advance team collaboration. Leading global companies use ThreatQuotient solutions as the cornerstone of their security operations and threat management system.  
Trusona

Trusona is the leader in simply secure identity authentication. We developed the world's first and only insured digital identity authentication solution and are leading a movement where there are no passwords to be created, remembered, stolen, or compromised. Where people are who they say they are – every time. Our solution takes a completely different approach. It is radically simple, and relies on patented technology that uses the unique nature of every interaction to assure the True Persona behind every digital interaction. Trusona. Simply Secured.
Twistlock

Twistlock is the leading provider of container and cloud native cyber security solutions for the modern enterprise. From precise, actionable vulnerability management to automatically deployed runtime protection and firewalls, Twistlock protects applications across the development lifecycle and into production. Purpose built for containers, serverless, and other leading technologies – Twistlock gives developers the speed they want, and CISOs the control they need. 
UnifyID

UnifyID  is building a revolutionary identity platform based on implicit authentication. Their solution allows people to identify themselves in a unique way that is extremely difficult to forge or crack. Best of all, they are doing it in a way that respects user privacy.They are developing a revolutionary new technique for authentication that relies on implicit authentication. These are factors that are unique to you but don't require any user action, such as your location, your habits, and various signals from the devices you carry and the sensors around you. They use proprietary machine learning algorithms to discover what makes you unique and calculate a confidence level of how likely it is you based on these signals. 
Zerofox

ZeroFOX protects organizations from the risks introduced by social networking and digital communication platforms. In an age of constant connectivity and social sharing, users have become the primary target for the adversary. By continuously monitoring social platforms for cyber attacks, ZeroFOX protects organizations from the next generation of digital threats. Leveraging cutting edge technology and proven security practices, ZeroFOX provides both targeted protection and global insights.