We have completed our selection of the final list of Top Indian Cyber Security Vendors to look out for in 2018 from all the vendors nationwide. Believe me this was not easy & we don't claim this is exhaustive list as it probably will never be. But still we gave our best to give you the top guns who are uniquely innovative.
Let's have a look at the top Indian Cyber Security Vendors 

Appknox is an Indian cyber security company that aims at helping businesses and developers make their mobile applications more secure. Using our cloud-based security solution, businesses can conduct regular and quick security audits, know what security loopholes exist in their apps and also fix them with the suggestions we provide. Thei security experts are working continuously to out-think and outsmart unethical hackers that exploit different cyber channels to provide a safe operating environment for businesses. they have worked with companies around the globe in various spaces like banking, e-commerce, mobile wallets, healthcare, BYOD, and 3rd party apps in an effort to build a safe and secure mobile ecosystem. To know more:https://www.firecompass.com/security/vendors/appknox

HaltDos is an award-winning network security company. It is an off-spring of AKS Information Technology Services Pvt. Ltd. AKS IT is CERT-IN empanelled Auditing organization providing Web and Mobile application security auditing, Network Security auditing and Industrial Control System Auditing. HaltDos cloud proxy is India's first comprehensive DDoS mitigation solution that 'Detects, Mitigates & Monitors'​ web applications on a continuous basis to protect from hackers. They have over a decade long experience in providing security solutions to 4000+ customers across the world. They bring this expertise and our 24x7x365 support to provide the most comprehensive security solutions as a service (SaaS). HaltDos in partnership with Amazon Web Services (AWS) provides cloud based DDoS mitigation solution in all AWS regions across the world. To know more: https://www.firecompass.com/security/vendors/halt-dos-pvt-ltd-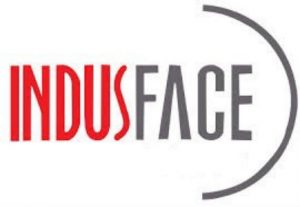 Indusface is an award-winning application security leader protecting 900+ global customers with our unique Total Application Security platform that detects, protects, and monitors applications. Our Total Application Security solution is available On-Premise, As A Service and through the AWS Marketplace. Mentioned in the Gartner Magic Quadrants for Application Security Testing and Web Application Firewall, Indusface has won major startup awards in the last 12 months including the NASSCOM-DSCI 'Security Product Company' Award, iSpirit's 'InTech50 Most Innovative Products from India' and AWS 'Regional Innovation Partner: Technology Award'. In the past few years, Indusface has also won several other awards like Deloitte Technology Fast 50 India and 500 Asia, NASSCOM Emerge 50, Red Herring Top 100 Asia and InTech50. To know more: https://www.firecompass.com/security/vendors/indusface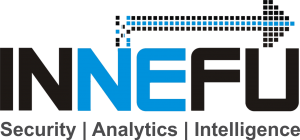 Innefu is an Information Security R&D startup, providing cutting edge Information Security & Data Analytics solutions. We count among our clients the biggest corporate entity in the country apart from some of the most sensitive and critical organizations in Government of India. With more than 100+ customers using our Information Security and Data Analytics solutions, the company has become a leading player in the space of Artificial Intelligence for Data Analytics and Multifactor Authentication. To know more: https://www.firecompass.com/security/vendors/innefu

Instasafe Technologies is a leading Cloud based Security-as-a-Service solution provider delivering comprehensive and uncompromising protection to mobile and remote workers enabling them to safely and securely access enterprise apps, email and web from anywhere on any network. Unlike appliance based solutions Instasafe offers a hardware free, zero configuration, self-service style, fully redundant Security-as-Service which could be deployed in minutes with comprehensive reporting. To know more: https://www.firecompass.com/security/vendors/instasafe

Khika is a next generation SIEM which combines the real time alerting and dashboarding of conventional SIEM with the power of big data to enable historical correlation and search to identify and contain such threats. Khika SIEM is an Indian cyber security vendor which consumes the logs generated by your active directory, firewall, antivirus, web application firewall, web proxy, applications etc. to give you intelligence on security threats, compliance gaps and policy violations, infrastructure troubleshooting, user behaviors and more. This enables you to have a single platform for your security analytics and improves the security posture.

Kratikal is an end to end Indian cyber security solutions provider. It is the trusted partner for enterprises and individuals, seeking to protect their brand, business and dignity from baffling cyber attacks. They have been involved in design, implementation of information security management system since the time, standards were adopted by industry. They approach IT security, cyber crime and penetration testing use cases from enterprise risk management perspective. Kratikal provide a complete suite of manual and automated security testing services as well as security auditings like PCI DSS, HIPAA and ISO 27000 series. To know more :https://www.firecompass.com/security/vendors/kratikal-tech-pvt-ltd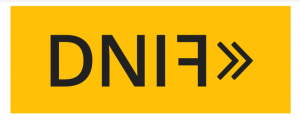 DNIF, a product of NETMONASTERY offers solutions to the world's most challenging cybersecurity problems. Recognized by Gartner and used by some of the well-known global companies like PwC, Vodafone and Tata, this next generation analytics platform combines Security and Big Data Analytics to provide real-time threat detection and analytics to the most critical data assets on the Internet. With over a decade of experience in threat detection systems, DNIF has one of the fastest query response times and bridges the gap between searching, processing, analyzing and visualizing data thereby enabling companies with better SOC (Security Operations Center) management. To know more: https://www.firecompass.com/security/dnif-product-of-netmonastery/
Seqrite is a world-class Enterprise Security brand defined by innovation and simplicity. Their solutions are a combination of intelligence, analysis of applications and state-of-the-art technology, and are designed to provide better protection for our customers. Seqrite is backed by Quick Heal's cutting-edge expertise of producing cyber security solutions for over two decades. Their products help secure the networks used by millions of customers in more than 80 countries.

ShieldSquare is one of the pioneers in bot mitigation and bot management space. They provide a real-time bot mitigation solution that protects enterprises by detecting and responding to automated attacks generated by scripts (bots). Their solution can be integrated into diverse technology infrastructures within minutes. We have been instrumental in raising the industry bar for highest accuracy, lowest latency, and zero false-positives. ShieldSquare processes billions of page requests every month. To know more: https://www.firecompass.com/security/vendors/shieldsquare

Smokescreen was founded in 2015 to create the next generation of Indian cyber security detection and response systems. Our proprietary ILLUSIONBLACK platform detects, deflects and defeats advanced hackers in a manner that is false-positive free, and easy to implement. It effectively handles multiple avenues of attack and the limited response capabilities that most companies have. This deception based 'active defense' philosophy is the result of decades of experience securing the most highly targeted organizations in the world against advanced threats , and has proved its effectiveness time and again in the real world. To know more : https://www.firecompass.com/security/vendors/smokescreen