What will you learn:
Overview of data leakages
Protection against data leakages

Main challenges
Sources of data leakages
Tools and solutions

Data Leakage Prevention systems

Core principles and technologies involved

Layered insider threat intelligence

Visualization of information flows
Pinpoint control of suspicious activities

Mobile environment and insider threats

About Speaker: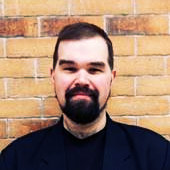 Nikita Zaychikov
Nikita has an extensive background in IT, Engineering and Security fields and has worked from both technical and sales sides, giving him insight into both technical challenges and business applications of various information security tools. During his employment at InfoWatch, he worked in several regions around the world, including Russia, the CIS, the Middle East, South-East Asia and others. This gives Nikita understanding of how approaches to security and information technology differ in various regions of the world.